About wisdom's gate ministries
In a nutshell … Wisdom's Gate Ministries was founded in 1988 as an international discipleship and humanitarian outreach which operates on many levels. In the US, we mainly minister through our seminars, conferences and publications, as well as serving as a retreat/refuge for seekers and servants of Jesus Christ. We have also worked extensively with other ministries on disaster relief and support for the persecuted Church worldwide. Wisdom's Gate offers a wide variety of print resources for those who desire to know and follow Jesus Christ as Lord.
Skeet Savage is the Founder of Wisdom's Gate Ministries, Editor of three magazines: Home School Digest, An Encouraging Word, and Overcoming Life. She is the author of numerous books including, Homeschooling for Eternity, and is a powerful inspirational/motivational speaker. Skeet makes occasional guest appearances with various internet media, radio, newspaper, TV and magazines (including a feature in TIME magazine). A fervent prayer warrior with the burden of a prophet and the heart of an evangelist, she is a trusted mentor and dedicated discipler of people around the world. Skeet is the mother of six grown children, and a grandmother many times over. Above all, Skeet Savage is simply: The Lord's Servant.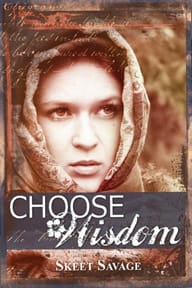 Are you feeling …
discouraged, defeated or depressed?
afraid of the future?
angry at God?
overwhelmed?
confused about what to do next
uncertain as to which way to turn?
sad and alone?
utterly hopeless?
No stranger to life's challenges, Skeet Savage shares her unique wit and wisdom on a variety of issues relevant to women today. Her Biblically-based approach to confronting and overcoming life's problems has set countless women free to joyfully discover real freedom in Christ and the abundant life that God intends for those who love Him. By discovering and embracing the wisdom of God over the foolishness of this world, you too can CHOOSE WISDOM!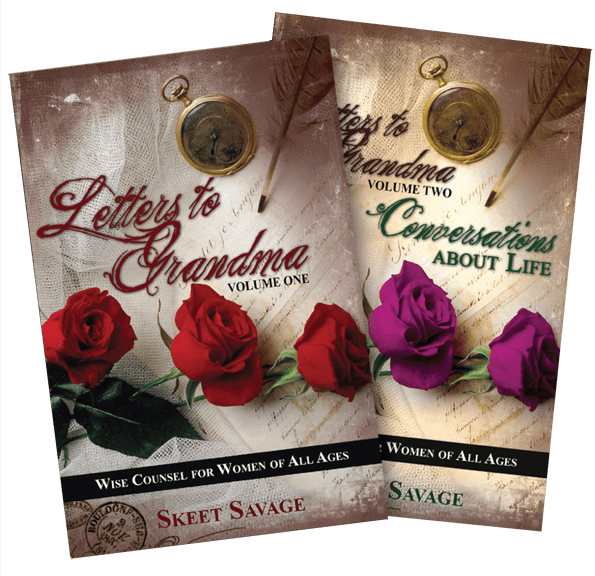 Believing that the Bible contains the answers to every situation that will ever be encountered here in this life, Skeet offers sound Biblical counsel and practical advice to women of all ages and all walks of life—confused teens, struggling parents, single moms, betrayed marriage partners, grieving widows, caregivers of ailing parents and more.
With her hard-hitting, "no punches pulled" style, her sometimes humorous and always down-to-earth presentation of wisdom, Skeet offers a refreshing application of the Truth that sets us free! 
In Letters to Grandma, you'll find hope for the hurting, direction for the lost, comfort for the wounded, confirmation for the doubting—and even meet a friend—as you get to know the "Grandma" you always wished you had in your life! If you're looking for answers to life's questions—or know someone who is—these books are for you.

An excellent resource for ladies Bible Study groups!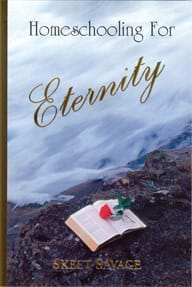 Homeschooling For Eternity
If yours is not the "perfect homeschool family" this book will bring a fresh perspective to your calling as a homeschooling parent. If you've ever thought about quitting, it will renew your faith and restore your determination to endure to the end. No matter what you are facing you will find comfort and encouragement within theses pages. Skeet Savage will show you how you can homeschool—and why you must!