Author ◆ Speaker ◆ Publisher ◆ Mentor ◆ Discipler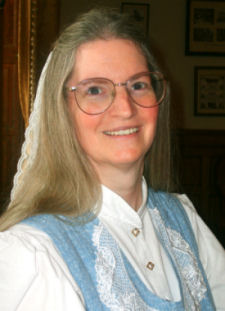 Who would have thought 30+ years ago when this girl first met the Lord that she would ever have been given the life that she lives today? Certainly, before she came to know Jesus, no one would have ever believed or held out the slightest hope that she would ever be anything other than the miserable failure she had been for the almost-40 years of her existence.
So how does one who was once deemed "a hopeless case" and dubbed (by a friend, no less) "the eternal screw-up" experience desperately needed transformation? How does the despairing one find hope, peace–and even JOY? How can one be set free from the misery, futility and despair so common to our times and discover the abundant life that Jesus promised? You'll find the answers to these and more in the inspiring writings and ministry of Skeet Savage.
Skeet is a seasoned and powerful conference & seminar speaker. She ministers at churches, ladies events, prisons, homeschool conferences and anywhere else she is called to go. 
Best Selling Books by Skeet Savage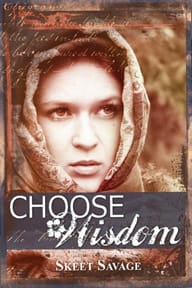 Are you feeling …
discouraged, defeated or depressed?
afraid of the future?
angry at God?
overwhelmed?
confused about what to do next
uncertain as to which way to turn?
sad and alone?
utterly hopeless?
No stranger to life's challenges, Skeet Savage shares her unique wit and wisdom on a variety of issues relevant to women today. Her Biblically-based approach to confronting and overcoming life's problems has set countless women free to joyfully discover real freedom in Christ and the abundant life that God intends for those who love Him. By discovering and embracing the wisdom of God over the foolishness of this world, you too can CHOOSE WISDOM!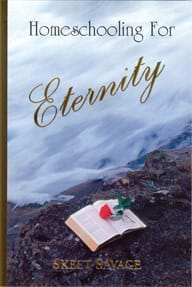 Homeschooling For Eternity
If yours is not the "perfect homeschool family" this book will bring a fresh perspective to your calling as a homeschooling parent. If you've ever thought about quitting, it will renew your faith and restore your determination to endure to the end. No matter what you are facing you will find comfort and encouragement within theses pages. Skeet Savage will show you how you can homeschool—and why you must!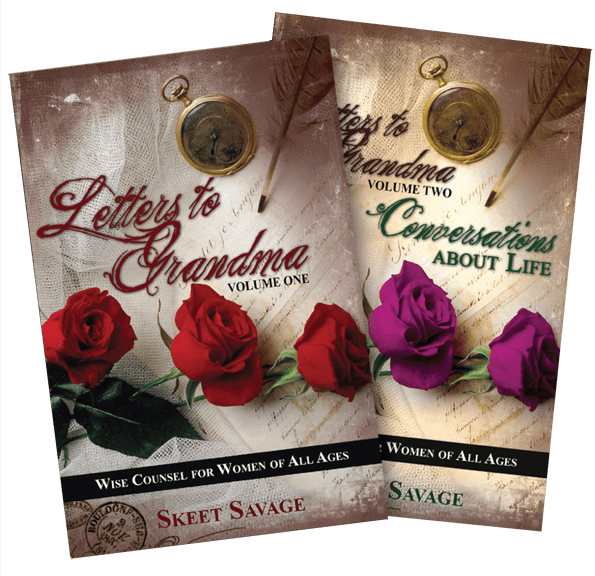 Believing that the Bible contains the answers to every situation that will ever be encountered here in this life, Skeet offers sound Biblical counsel and practical advice to women of all ages and all walks of life—confused teens, struggling parents, single moms, betrayed marriage partners, grieving widows, caregivers of ailing parents and more.
With her hard-hitting, "no punches pulled" style, her sometimes humorous and always down-to-earth presentation of wisdom, Skeet offers a refreshing application of the Truth that sets us free! 
In Letters to Grandma, you'll find hope for the hurting, direction for the lost, comfort for the wounded, confirmation for the doubting—and even meet a friend—as you get to know the "Grandma" you always wished you had in your life! If you're looking for answers to life's questions—or know someone who is—these books are for you.

An excellent resource for ladies Bible Study groups!
"Skeet Savage pulls no punches. I laughed, I cried, I found myself literally ducking my head every time those arrows of truth hit their mark. I left the. meeting knowing I would never be the same - at least that's my prayer."
"After tonight, no one can tell me that God does not speak to people today - I heard His voice speaking through Skeet Savage."
"Please come back to speak here again. No one has ever made the Bible so clear to me as you do."
"I heard you speak in Pennsylvania and was completely blown away! if I had known that it was going to be that good, I'd have invited all my friends and a bunch of my family members. Keep me on your mailing list so I don't miss you when you come around next year. Your words changed my life."