About Overcoming Life Magazine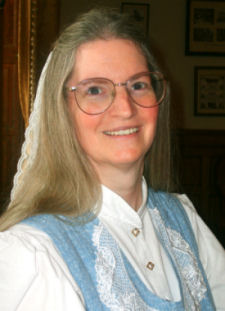 Skeet Savage
Founder & Sr. Editor
The title of this magazine, "Overcoming Life" can potentially generate two very different responses.
To some, it will conjure up images of victorious conquerors, warriors—winners over all manner of challenges. These folks tend to view the overcomer from the other side of the finish line.
To others, the focus will be on the myriad of obstacles, trials and temptations that threaten to hinder our progress along life's road. These types will see the overcomer in terms of the process rather than the outcome. For them, it takes all the effort they can muster just to overcome the daily realities of LIFE, itself.
The person will have a balanced view of the overcoming life—both the process and the glorious goal.
In reality, no matter which way you look at it, everyone one of us must strive to overcome those things which come against us and tend to undo us. Passivity is not an option for those whose hearts are set on more than merely "making it through somehow." The fact is, that thing which is not overcome by us, will become the very thing that overcomes us!
"… for of whom a man is overcome, of the same is he brought in bondage" (2 Peter 2:19).
Physical trainers constantly remind their trainees of the motivational adage, "No pain, no gain!" when, all the while, the trainee can only hear something from deep within shouting, "Please…. No pain! No pain!"
It is simply a fact of human nature that we will do everything in our power to avoid pain and struggle at all costs. Yet, while we tend to shrink from any form of tribulation, our God knows that our physical and spiritual development requires a certain amount of resistance in order to become strong.
"Knowing this, that the trying of your faith worketh patience. But let patience have her perfect work, that you may be perfect and entire, wanting nothing" (James 1:3-4).
But, as any woman who has been through the process of labor and delivery of a baby can attest, when the pain and pressure begins to mount, fear and panic can put serenity and confidence at an unreachable distance. Right at the point when the long-awaited prize is about to be delivered, a woman can be overtaken by an overwhelming feeling of, "I can't do this!"
In one particularly long and relentlessly stressful trial, I distinctly remember crying out to God and saying, "God, I believe Your Word, and I appreciate Your promise not to give us more than we can bear—but I think You overestimate me!"
"There has no temptation taken you but such as is common to man: but God is faithful, who will not suffer you to be tempted above that you are able; but will with the temptation also make a way to escape, that you may be able to bear it." (1 Corinthians 10:13)
Know this: When you feel that you are coming to the end of your human capacity, that is not the time to wimp out! On the contrary, when the road is the longest and the valley is the deepest, it is time for hope to spring up in your heart knowing that our God has promised that He won't give us more than we can bear! It is at this stage that you can know for certain that you are about to transition out of your trial and into your victory!
"These things I have spoken unto you, that in Me you might have peace. In the world you shall have tribulation: but be of good cheer; I have overcome the world." (John 16:33)
It is only in rising to the challenge, pressing towards the mark, and enduring till the end that we will, for sure and for certain, obtain the prize! "Brethren, I count not myself to have apprehended: but this one thing I do, forgetting those things which are behind, and reaching forth unto those things which are before, I press toward the mark for the prize of the high calling of God in Christ Jesus. Let us therefore, as many as be perfect, be thus minded." (Philippians 3:13-15)
We're all in this battle together. So, regardless of your perspective, this magazine is for YOU—the Biblically-based life-coach that comes to you in your mailbox to enable and equip you to keep your eyes on the prize while learning practical and tangible ways to overcome the stuff of earth with the power-packed resources of Heaven!
"Be not overcome of evil, but overcome evil with good." (Romans 12:21)